| | |
| --- | --- |
| Japanese carpenter ant(Camponotus japonicus) | |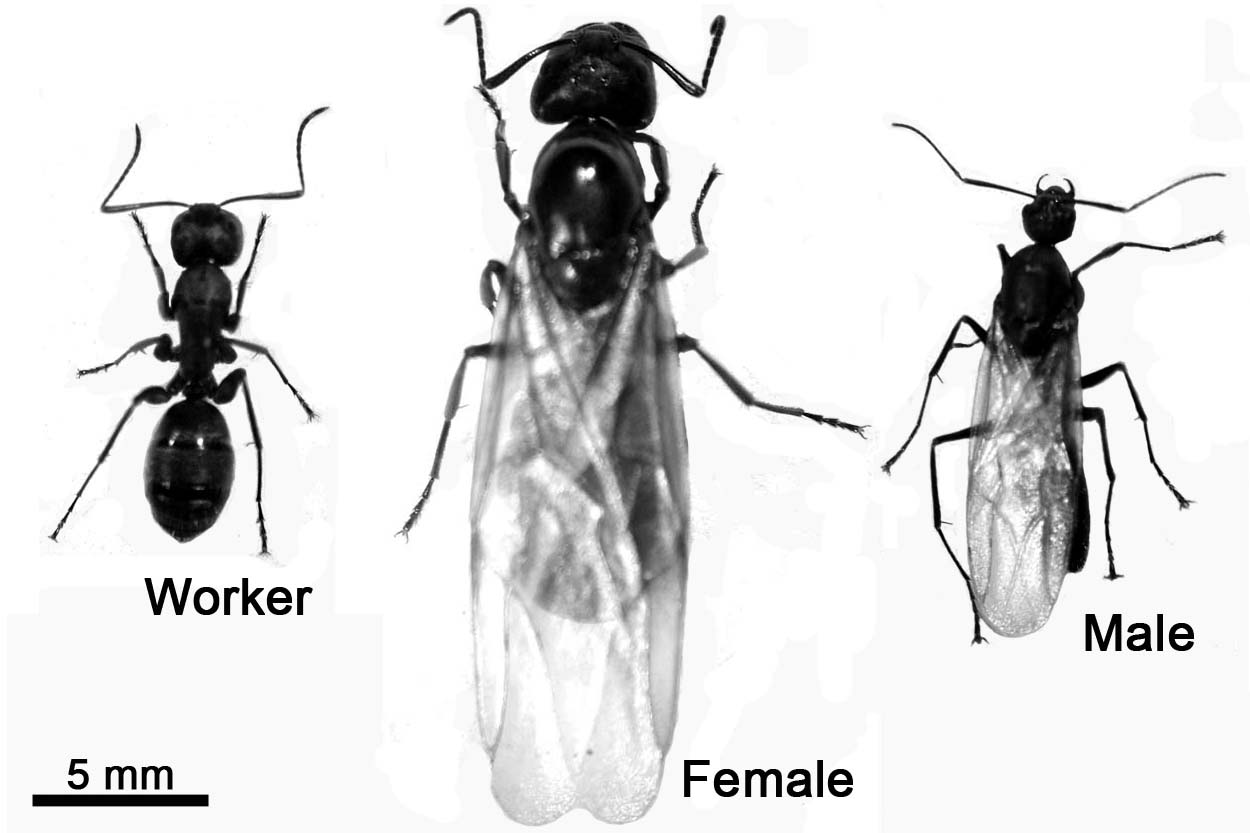 adapted from Tsuji et al., 2007

Author Comment
iwatsuki
2014-09-18
14:19
Japanese carpenter ant (adapted from Tsuji et al., 2007)
From left: worker ant, female ant (the queen ant, after mating), and male ant.
(Michiko Nishikawa)

Reference:
Tsuji E, Aonuma H, Yokohari F, Nishikawa M. (2007) Serotonin-immunoreactive neurons in the antennal sensory system of the brain in the carpenter ant, Camponotus japonicus. Zool Sci 24:836-849.
Movie File


You don't have the permission to access.
Infomation




| | |
| --- | --- |
| ID | 123 |
| Author | iwatsuki |
| Date[/en | 2014-09-18 |
| View | 1350 |

Keyword



News


You don't have the permission to access.

Links




Relative URL