| | |
| --- | --- |
| Japanese carpenter ant(Camponotus japonicus) | |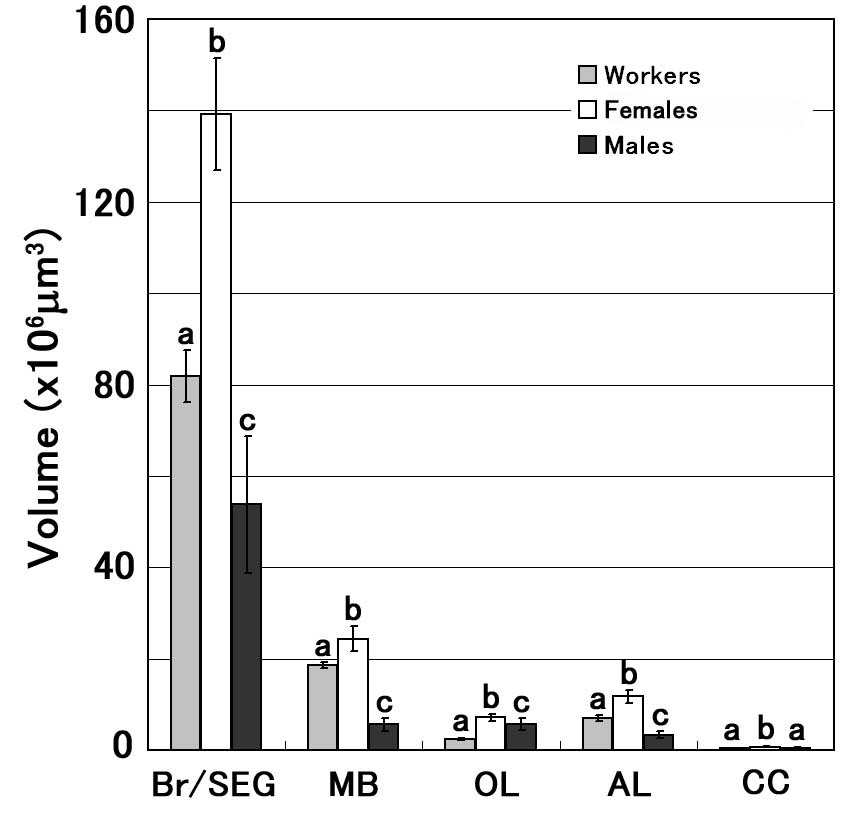 Nishikawa et al., 2008 Modified

Author Comment
iwatsuki
2014-09-18
14:48
Volumes ofthe neuropiles in the brain(Nishikawa et al., 2008 Modified)
AL, antennal lobe; Br/SEG, brain/subesophageal ganglion; CC, central complex; MB, mushroom body; OL, optic lobe .
(Michiko Nishikawa)

Reference:
Nishikawa M, Nishino H, Misaka Y, Kubota M, Tsuji E, Satoji Y, Ozaki M, Yokohari F. (2008) Sexual dimorphism in the antennal lobe of the ant Camponotus japonicus. Zoolog Sci. 25(2):195-204.
Movie File


You don't have the permission to access.
Infomation




| | |
| --- | --- |
| ID | 127 |
| Author | iwatsuki |
| Date[/en | 2014-09-18 |
| View | 814 |

Keyword



News


You don't have the permission to access.

Links




Relative URL